Find a Provider
The provider networks listed below have made reasonable efforts to ensure that their list of contracted providers is up to date and accurate. Please be aware that the website is not a guarantee of a providers' current network status. Please ask your provider to confirm their network status prior to services being rendered.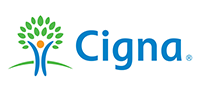 1. Enter the requested location and type of provider
2. Click "Continue as Guest"
3. Enter the city you live in. Click Continue.
4. Select the "PPO, Choice Fund PPO" plan.
 

Visit CIGNA